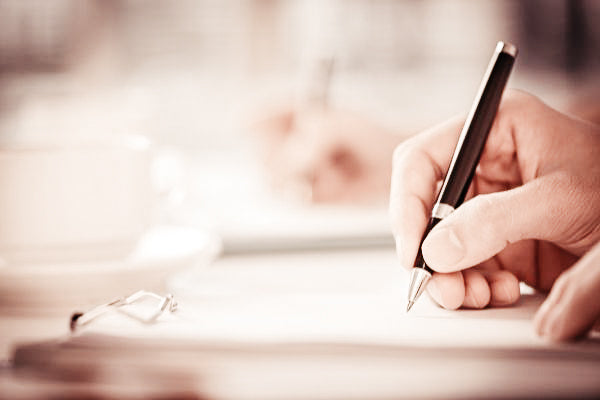 Tips for buying horses – Helpful tips and thoughts on buying horses
Do you finally want to fulfill your big dream of owning a horse?
However, do you have doubts as to whether you are doing everything right and want to make this journey to your four-legged partner as safe as possible?
Great, your attitude is exemplary because you don't just look at buying a horse through rose-colored glasses. Unfortunately, there is a lot of lying and deception in the "animal business". It's never a bad idea to keep your eyes open here, because ultimately it's the buyer and the horse who suffer.
Nevertheless, you should look positively into the future. With the right tips and a bit of courage, taking this step becomes much easier.
If you take our advice to heart, you have already gained a lot. Useful information for free. Honest and open. That's what takes you further.
This point deliberately comes first. These are questions that you should ask yourself well before buying a horse.
First of all:
Can I financially manage it in the longer term (approx. 10 - over 20 years!) pay for a horse?
The purchase price alone is not enough. Accessories, stable rent, hoof trimming costs and veterinary bills (vaccination, deworming.) are a large number of running costs overall. Don't forget the "surprise eggs" that can occur at any time. Be it colic/injury to the animal or a car that breaks down. What if the washing machine stops working? All things that should be taken into account.
In other words: A good financial cushion is important and worth its weight in gold in the event of damage.
Am I already qualified enough?
Buying horses is not the same as riding horses. This means that you should question your knowledge and skills regarding horse ownership, horse care and riding. Of course it's great if you have a trainer on hand. In addition to riding, they can give you advice when buying a horse, for example. b a young horse or rather an experienced horse is an option for you.
Your future guiding principle: You never stop learning when handling and riding horses!
What does your time factor say? Do you still have enough capacity for your own horse next to school, studies or work?
The time and effort required should not be underestimated! It would be practical if someone could support you in the future. Maybe you would like to share your hottie with a dear friend (riding participation)? Very beneficial in the event of illness and for financial support.
Short question, quick answer. Of course, you should choose a horse based on your preferences. Do you ride Western is a western horse breed (e.g. b Quarter, Appi.) advantageous. If you prefer to go to dressage or show jumping competitions, you will be more likely to be happy with a riding pony or a warmblooded horse. The great thing - when it comes to leisure activities, the world is literally your oyster.
Important: Find out early whether there are free parking spaces in your area!
After you've thought about the theoretical part, let's finally get to the practice. Where does your search begin? There are many options where you can buy horses. Horse markets, horse dealers or breeders offer a variety of horses for sale. From young horses to sprightly seniors, everything is represented.
To the breeder:
Has advantages. The owner has known the animal since birth and can tell you a lot about the horse's life and character. The parents are also known and, at best, can even be visited on site. A reputable breeder also attaches great importance to ensuring that his offspring end up in good hands. His animal also didn't go through dozens of stables. The horse should not have had any negative experiences yet. Buying horses from a breeder makes sense.
Horse market:
On the one hand, the term horse market can be seen as the traditional "street sale" (regional event). However, this also includes the online market. Breeders, dealers or private individuals offer animals for sale on numerous portals. The reasons for selling are as different as the providers. Your search can be narrowed down or expanded with a click of the mouse. First impressions are collected quickly and easily. In any case, an interesting and convenient way to search.
The Horse Trader:
Now this is clearly about marketing. The dealer buys the goods himself, takes payment and sells on. These animals are usually not there for long and he can say just as little about them. Buying a horse can (but doesn't have to!) involve risks.
Other:
Great horses are often "introduced" via a notice in the riding stable or in equestrian shops. Local classified ads can be searched through and many riders have found their dream horse through word of mouth. So eyes and ears on range 10!
Procedure
If you like a horse, you should make an appointment with its owner as soon as possible. Take your time and, ideally, take a good horse expert with you who already has many years of experience with horses. He often notices things that you might not even notice during the meeting and crush. Logically, you are excited. Can't blame you.
Small guide - Pay attention to:
- Feeding status of the animal and keeping conditions
- Body structure (harmonious or unbalanced e.g. b lower back)
- Movement patterns (released, sitting comfortably, tense.)
- Hooves (well-formed, horn quality)
- Joints (palp for swelling and hot spots)
- Behavior (virtues, unwillingness, skepticism, indolence.)
- existing horse passport and vaccination certificate (review entries)
Let the horse ride in front of you first. Either from the owner or from your companion. This is the best way to assess the sequence of movements. Don't forget to test ride the horse yourself, after all, YOU have to get along with the horse first and foremost.
If you are on the same wavelength as the candidate you want, then take advantage of the opportunity and have a purchase inspection carried out. Buying horses is one thing. Playing it safe is another matter. In young horses it is only of limited significance (due to growth), but it is a small AKU (lameness test, breathing, balance, hooves, teeth).) always makes sense. No matter what age.
During the major initial examination, both x-ray images and blood samples are evaluated. This is a sensible investment for a future competition horse that has to withstand high loads. Feel free to hire a veterinarian you trust. During this process, the horse passport is also checked to see whether the horse presented corresponds to it.
Is everything okay - CONGRATULATIONS to both of you!