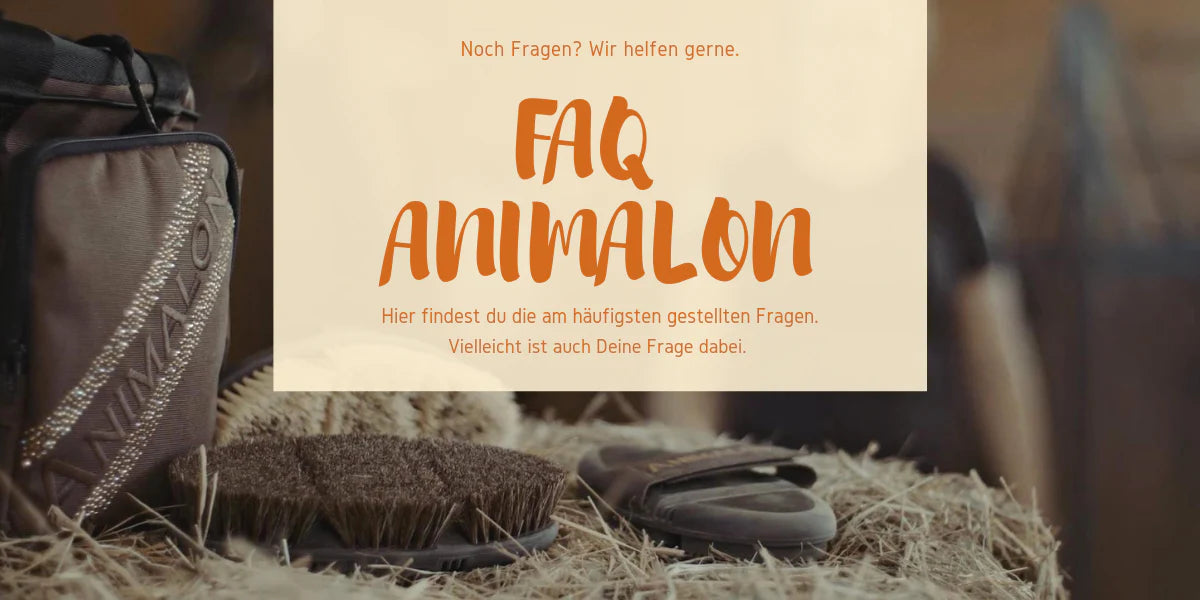 On this page we answer the questions we encounter most frequently.

We do our best every day to answer you as quickly as possible. However, you can find some answers here in advance. Shouldn't your question be there? Do not hesitate. Simply write us an email to service@animalon.de.

We look forward to your questions and suggestions. Only through feedback can we make our products and our service a little bit better every day.
to brush
Yes, we can reassure you. It is completely normal for the brush to shed some hair in the first few days. This is a result of the brush being embroidered so densely. Losing some hair in the first few days is neither bad nor abnormal. Use the brush for a few days and you will see that after 3-4 uses no more bristles are lost. Nature isn't perfect, but that's exactly why we love it. However, if this problem does not occur after a few days. Be so kind and contact us by email. This means we always find a solution quickly and easily.
The best way to clean the brushes is in your bucket with lukewarm water. Just let them soften a little and then you can rinse them under running water. Please do not put the brushes in the washing machine. The natural bristles are not suitable for the washing machine. Once the bristles have been cleaned with water, you can simply let them air dry.
Order
If you place your order in our online shop with advance payment, your order will be placed in a kind of queue. It will stay here until we have received payment on our account. If this has happened, your order will be processed as normal and your order will be with you within 2 working days. If you have any problems, please be kind enough to send us an email at rechnung@animalon.de
If you don't like your order or there is another reason why you would like to return the order, you can of course do so within 14 days. You can find all further information on this topic in the section: Revocation. Don't be afraid to let us know if something isn't as expected. We are all human & mistakes happen.
Your question wasn't there?
Write us an email - we will take care of your request as quickly as possible.