About Us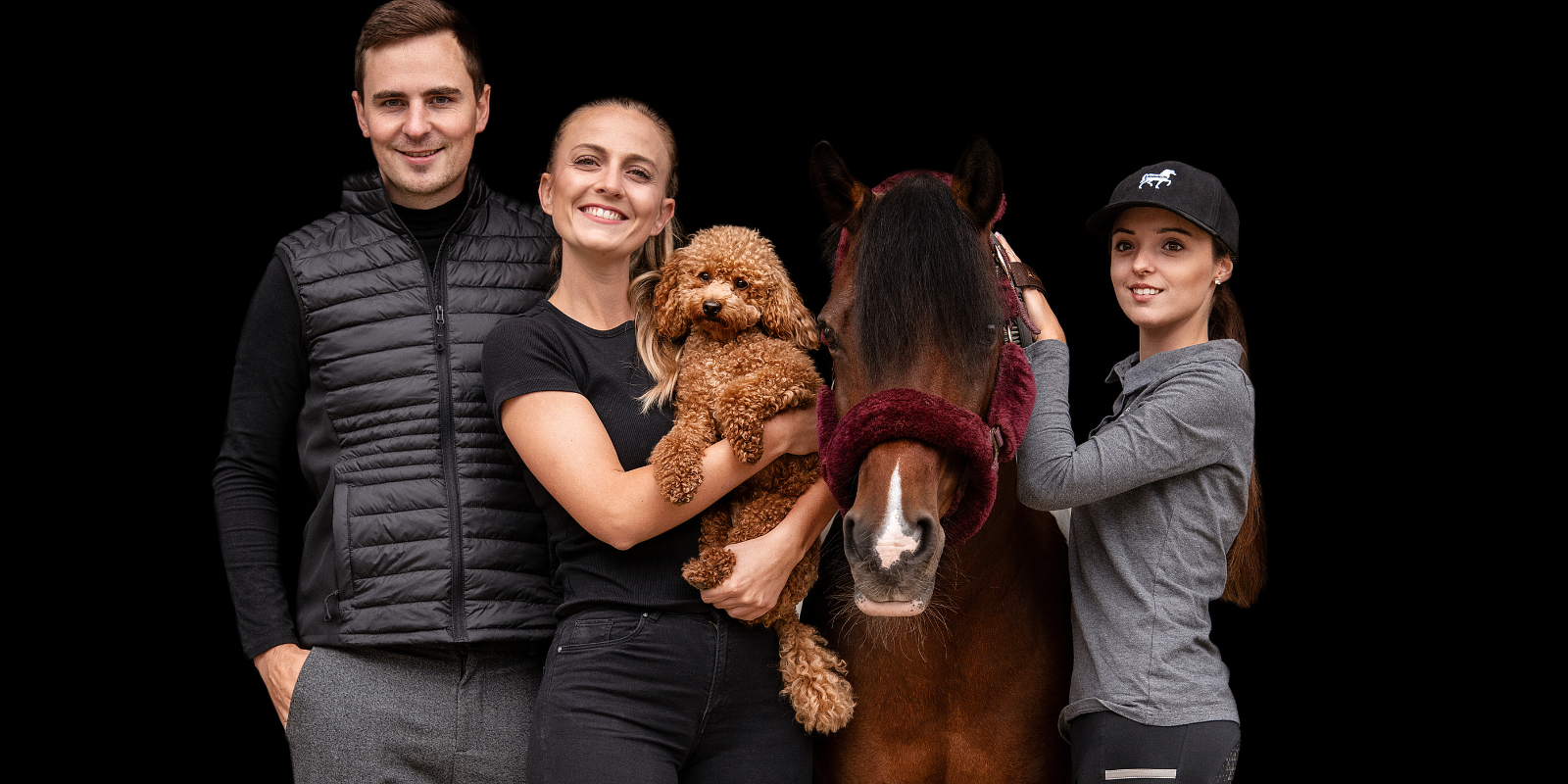 Who is actually behind Animalon?
We are two young and motivated people who gave up the typical student life during their studies in order to create something big and live the dream of independence. Our names are Tabea and Marcel; We are very pleased that you are interested in our story. We have been involved in online marketing for years and wanted to combine this topic with our passion for horses, but that wasn't all. We thought about how we could make the equestrian world a little better and to do this we put all our energy and attention into a product that would completely turn the world of horse care on its head. Our Animalon CareFlex brush was born from this idea. Now that we have both completed our studies this year, our focus is of course fully on implementing our dream of making horse care a feel-good experience. How did we come up with the idea? It was a normal Tuesday lunchtime when we met in the canteen of our university to have lunch together. Up to this point, we had been thinking about ideas for a unique horse care product for weeks when Marcel suddenly asked: "Why are horse brushes actually straight and have you ever seen a square horse?" At first we laughed and after a few minutes we were Clearly, that's the idea we've been looking for for weeks. From this point on, about 4 more months have passed to plan the design, the colors, the composition and the closure and to find a producer who will turn the idea of ​​the brush of our dreams into reality. Our wish is that every rider in the world learns about our innovative brushes and can of course also afford them.
What happened then?
Our CareFlex brush has been so well received in a way we never thought possible. Shortly before the start of sales we had the first pre-orders. But that shouldn't have been all, because in addition to numerous extremely positive feedback from our customers and testers, people wrote to us who had a broken hand and were at least able to brush their horse again with our brush. People with muscle diseases came to us and thanked us several times that they could now easily care for their horse. It wasn't just people with weak hands and those who simply wanted to care for their horse more passionately who were enthusiastic about our brushes.
The horses themselves also reacted incredibly positively to our CareFlex brush. Eczema and particularly sensitive horses were able to be gently brushed again without any problems. Even horses that are very sensitive in the head area seem to be treated by our brushes. We have achieved our mission of making horse care a feel-good experience. Now you can be part of our movement and support us on the way to developing many more innovative and world-improving horse care products. It's not for nothing that we carry the slogan, "Because your horse is special".
How does it go from here?
In addition to many new innovations in the horse world, we at Animalon have decided to support charitable projects, convince veterinarians and therapists of our brush revolution and of course much more in order to preserve the well-being of people who really need help. After the successful launch of our brushes in Germany, they will of course soon be available to order in other European countries. We come from the online sector and have no plans to change that with our brushes. So in the long term our brushes will ONLY be available online and NOT in equestrian shops. It will be a long and exciting road for the two of us. If you would like to support us in our mission, simply talk to those around you in the stable about our brushes and spread the positive message that the world of horse care is changing.
Discover us on social media too