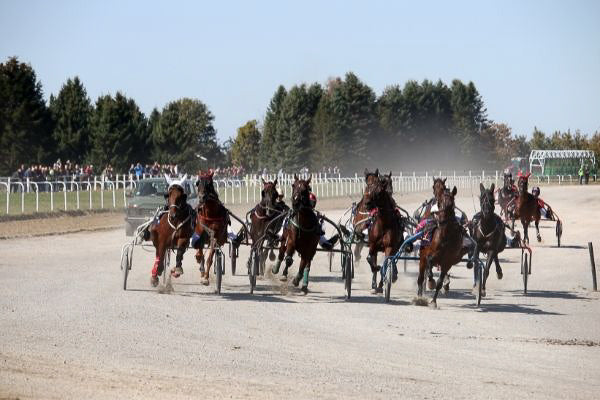 Trotters – fast racehorses with a wide range of talent
It's impressive what trotters, including the sulky and driver, can do in horse racing. They give everything and reach 45 - 50 km/h at a trot. Some of our private horses can't even do this at a canter.
Now racing is of course very demanding. Not only speed and ambition are required here, but also stable nerves. Therefore the trotter relies on special selection. This also makes the speedster interesting as a leisure horse away from the trotting track.
Briefly explained:
The term trotter refers to horses bred purely for driving racing. In other words, horse breeds that have exactly the characteristics required for these horse races.
That would be, for example:
The German trotter, the American Standardbred, the Trotteur Francais from France and the chic Orlov trotter horse from Russia.
But let's now take a closer look at the racehorse itself. You're probably curious about where the concentrated power for such a strenuous harness race comes from, right?
Historical origin and breeding events
The modern harness racing horses that you can see on the harness racing track are the result of very goal-oriented performance breeding. At that time, particularly powerful chariot horses were bred and the first races were nothing more than breeding performance tests that had to be completed.
The modern harness racing horses that you can see on the harness racing track are the result of very goal-oriented performance breeding.
At that time, particularly powerful chariot horses were bred and the first races were nothing more than breeding performance tests that had to be completed.
Today the animals are bred exclusively for the racetrack. German breeding has a lot of American influences. The American Standardbreds are simply among the fastest on the track and bring enormous ambition to breeding. It is one of several American horse breeds that can also walk tölt and walk. That's why there are a lot of races in America that use exactly these gears.
So it is not surprising that even our trotters can have a predisposition to tölt/pass. A comfortable thing and certainly not entirely uninteresting for later use as a leisure horse.
Not to be forgotten are the crossings of English thoroughbreds, which gave the trotters their bite and visual elegance.
Since 1896, German trotter breeding has been recorded in a specially kept breeding book. At the moment there are approx. 2500 broodmares and approx. 300 stallions represented at the German main association for trotter breeding and racing (HVT). The HVT is based in Kaarst in North Rhine-Westphalia. Its task is to supervise and promote breeding, organize and monitor the races and organize performance tests.
The Traberstütbuch now has around 35,000 registered horses.
The external characteristics of a trotter
The purely bred trotter horse covers the pony and large horse dimensions equally. From approx. 1.48 - 1.75 cm everything is represented.
The proportion of whole blood is reflected in the appearance of the animals. The head is dry, straight in shape and has wide nostrils.
What is striking about this type of racehorse is its rather unmuscular neck, the wide-reaching forehand thanks to the appropriate shoulder position, the narrow trunk and the well-muscled croup and hindquarters. With the latter and the steeper binding of the animals, the immense thrust at the trot is only possible. Hard limbs, healthy hooves and straight gaits are another basic requirement for exterior appearance.
In terms of color, this breed mainly includes browns with dark hair, foxes or black horses. Mold is rare. Badges are also rare.
A balanced, friendly and courageous nature with good nerves was always important for breeding. After all, the animals had to cope with the stresses of harness racing. After all, the work in front of the sulky is not without its problems. The horse must be easy to train and have a lot of ambition. As in equestrian sports, the harness racing horse should be cooperative, willing to learn and persistent. Characteristics that will definitely benefit him later as a leisure horse.
Of course, thanks to special breeding selection procedures, he is absolutely an advocate for horse racing with a cart. But even in equestrian sport you always hear about what the fast horses can achieve. Because the enduring pretty ones are particularly well suited to endurance riding. Western, show jumping, dressage and recreational riders can actually also say a lot of positive things about the tough racing athletes. However - not without fair and understanding preparatory work!
When the animals come off the track, they often first have to undergo sensitive training to become riding horses.
As you probably know, there is no galloping involved in racing. Not that the horses can't do it. It is initially deliberately not encouraged and is not desired during competition anyway.
Therefore, a trained hand is necessary to teach the extremely fast, trotting horse breeds to run relaxed in all gaits again. Unlike equestrian sport using thighs, the racing trotter runs via leashes, whips and commands. But if he has been "coordinated professionally" he can be ridden just as beautifully as any other horse.
After all the pressure to perform, he really deserves it.
Horse racing becomes equestrian sport, racing horses become beloved dream horses.
That's how it should be!
Animalons brush recommendation for the fast trotter:
We recommend our Care Flex massage curry comb for this great horse breed. The curry comb is ideal for these sensitive horses. It not only brushes off the dirt but also provides a pleasant massage.
With our lambskin glove you can give your favorite the finishing touches - because this makes your horse's coat shine.
So nothing stands in the way of your brilliant appearance!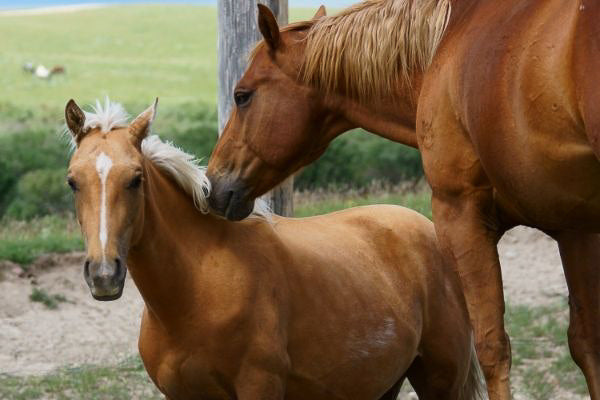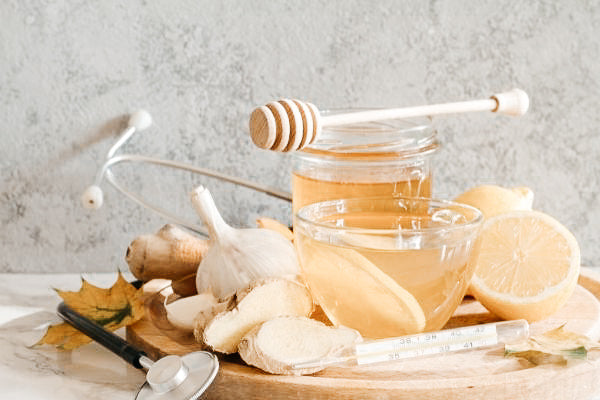 Keeping a horse requires care, time and, above all, money. This makes home remedies for horses all the more useful because they can prevent expensive medications from minor aches and pains. In...
Continue reading