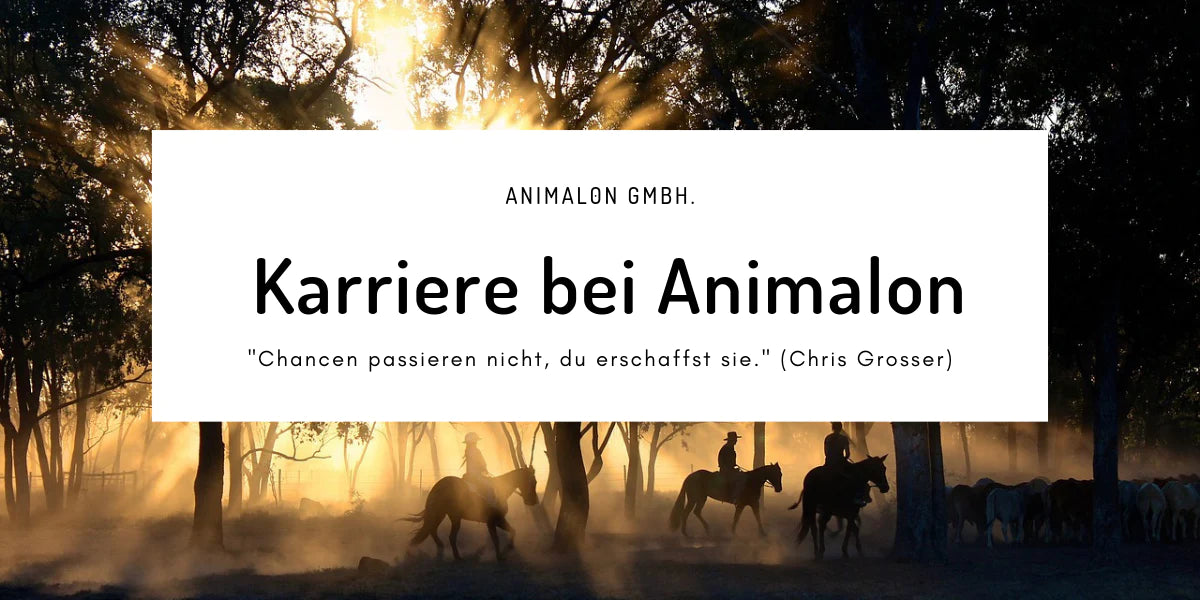 Animalon
We need support
We are growing quickly with our brush start-up. Now we would like to expand our team, so we might be looking for you! Please take a look at our current job offers. We are always looking for new members for our team.

Whether temporary, internship or full-time position:

Just because the position for you is not online , it doesn't mean that you might be missing from our team. Apply on your own initiative!
Whether full-time, part-time, student or part-time, we are excited to hear your story and look forward to expanding our team. A job that suits your passion for riding and a team.

Fancy a mega job, in a great team with perspective?

Write us an email to service@animalon.de
>
Maybe you know someone who needs something new and is interested in growing with us.