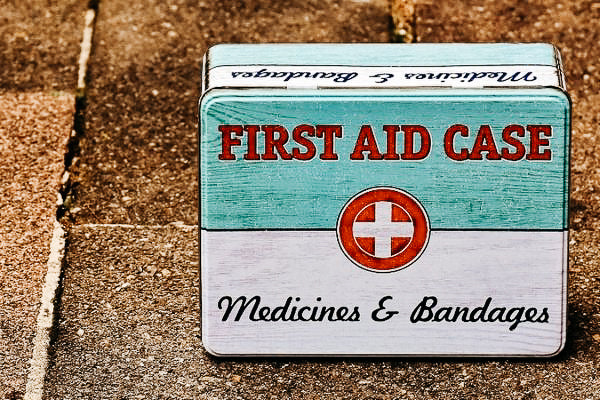 Cleverly fill the first-aid kit for emergencies using a checklist
Nothing displeases us riders more than a sick or injured horse. How quickly can it happen that your pet kicks his paws while romping around in the paddock, a fight between other dogs ends in a bite wound, or he gets a small abrasion while rolling around.
Mostly harmless injuries that you can easily treat on your own. It is therefore advisable to have a horse first aid kit in the stable. This means you are well prepared and can provide first aid to your horse in no time.
While you can take care of small things yourself, if you have more serious injuries, you should of course contact the vet as soon as possible.
It is advisable to create a telephone list in case of emergency (veterinarian, owner, farrier.) and keep the veterinary pharmacy and list within easy reach. This makes it much easier for you to act immediately.
But what belongs in the medicine cabinet? Which medications make sense?
With our 3 sub-points it will certainly be easier for you to fill your horse first aid kit.
The stable pharmacy checklist:
Medicines:
- Blue spray (disinfectant spray)
- Aluminium spray (film-forming, breathable and disinfectant protection)
- Betaisodona or povidone-iodine (also disinfectant)
- Equimyl(R) Emulsion (immediate help for itching)
- Rivanol(R) solution (antiseptic, locally applicable for compresses and baths)
- Colosan (This is the best first aid for horses at the first signs of colic)
- Clay paste (cools pleasantly and is ideal for tendons and ligaments after heavy use)
- Zinc ointment (for weeping skin wounds)
- Panthenol ointment (wound ointment for the horse for dry wounds)
- Flower essences according to Dr. Bach for acute cases (not a must, but a plus as quick psychological help)
- Cooling gel (useful for swelling without injury)
- Saline
Material for connecting:
- self-adhesive adhesive bandages
- sterile compresses (wound cleansing)
- non-sterile compresses (for padding the jet groove or for fixing the ointment)
- Fabric adhesive tape/duct tape (for hoof bandages)
- Gauze
- Plaster tape
- sterile and non-sterile wound coverings (ideally in different sizes)
- Gauze bandages and elastic bandages (for fixation)
Aids and accessories for a stable pharmacy:
- Tweezers
- Scissors (possibly a stainless, curved bandage scissors)
- Disposable gloves
- Fever thermometer (preferably with a ribbon and clothespin so that it doesn't disappear in your bottom!)
- Flashlight
- possibly. a nose brake
- large, sterile syringe (filled with saline solution perfect for rinsing out fresh wounds)
- a hospital shoe should be mentioned (one size would be optimal)
- Hoof trimming tools (keep the rasp, hoof knife and horseshoe removal pliers separately because of the germs!)
- Curd soap (old stable master's remedy: good for the smallest wounds, insect infestation and initial thrush)
- Small pad and pen (for writing down the PAT values) 
Medications should be checked regularly. Are they already opened, dried up, empty or has the expiry date already expired?
Make sure bottles and tubes are closed correctly! Always wash your hands before treating or use disposable gloves! If you have a competition horse, ingredients must be taken into account and this information must be mentioned to the vet. Ideal: Before you buy your medication, you can clearly see the active ingredients at the online pharmacy.
Important know-how for you:
PAT values ​​(for an adult horse):
Pulse: 28 - 40 beats per minute. Can be felt on the mandibular artery (behind the ganache) or on the metatarsal.
Respiration: 8 - 16 breaths per minute. Visible e.g. b on the nostril or flank movement
Temperature: 37.0 - 38.5 °C (measurement in the animal's anus)
Don't be ashamed to write this information down on a small piece of paper and keep it in the medicine cabinet. In fact, in an emergency, you are so mentally confused that the little trick is worth its weight in gold in an emergency. These preliminary measurements are also a great help to your veterinarian.
Homeopathic remedies can be a useful addition to your first aid kit. Horses respond really well to the small globules. They are also easy to dose and handy to administer. For example, NUX VOMICA is an effective remedy for initial colic alongside the tried and tested Colosan.  APIS MELLIFICA can also be of good use to you and your horse for nasty insect bites.
Would you like to prepare yourself even better for an emergency? That is possible. Many clinics or veterinarians offer a horse first aid course. PAT measurement, cleaning, connecting etc. - everything is clearly explained and learned there. In combination with your existing pharmacy, you are ultimately well prepared. Even better if you never need it!
Our recommendation:
We at Animalon recommend that you order your utensils for the stable pharmacy online on the Shop Pharmacy homepage. The Shop Pharmacy delivers super quickly within 1-2 working days and even free of charge for orders over €19. This way you can get your "cupboard stuffing" together really quickly.
Further advantages of the Shop Pharmacy:
You can watch it in peace at home
If you have any questions or require detailed advice, qualified employees are available on the free hotline
a great price/performance ratio
You undoubtedly have a more extensive selection
great products from well-known brands
Collect so-called RedPoints which you can then redeem for instant discounts
Visit the Shop Pharmacy website and see for yourself the extensive range and the absolutely brilliant price/performance ratio.
There is currently a 10% discount for all new customers.
Simply use the discount code neu10 when ordering and save even more!
After all, first aid for horses is important and your planning matters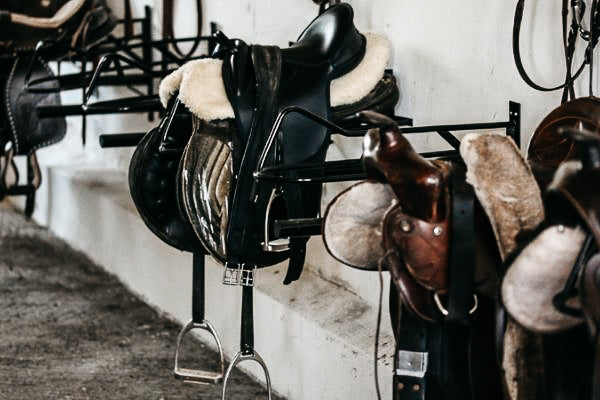 Saddle cabinets are available in different sizes and designs and, depending on the features, cost a lot of money. It is not uncommon for horse lovers to build or have their own cabinet made. D...
Continue reading