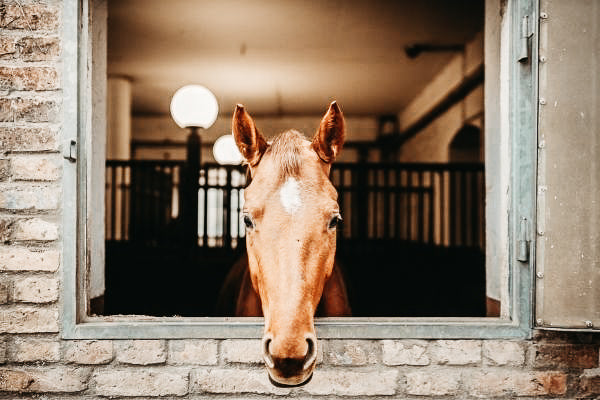 Sanctuary horses
We are all getting older. And so it is not surprising that horses and ponies are not spared from this. But while people can benefit from their pension when they are old, frail and no longer fully functional (we all hope that will be the case), older horses can quickly become a financial burden for the horse owner. Because they have not paid into the pension fund through their work and have to hope that their person has made some provision and is also prepared to spend money on caring for an old horse.
An old horse is labor-intensive and cost-intensive and, above all, at some point it will only be rideable to a limited extent or not at all. But perhaps the horse owner doesn't want to give up riding and supporting a second horse isn't financially possible. Now the question arises: what to do with the old animal? Turn the formerly loyal friend into one of the many horses for slaughter? Are there horses in the animal shelter? Or is a sanctuary the right contact?
Of course there are horses in the animal shelter, there is even a horse hatch where horse owners in need can give their animals anonymously. Since a horse cannot fit into a hatch, the horse hatch consists of a paddock on which the horse can be placed. The horse owner only has to throw the papers into the box provided and does not have to worry about the horse placement.
Placing the old horse in a sanctuary is often the best solution for a clear conscience. Well, it is also more expensive for a sanctuary for horses to care for and care for an old and possibly sick horse than a young and healthy one of their animal welfare horses. For this reason, sanctuaries also charge a boarding fee for the accommodation of an old horse.
However, the operators of sanctuaries are usually familiar with the needs of older horses and enable pensioners to be kept in groups with plenty of exercise and extensive care, so that the accommodation of older four-legged friends at the sanctuary for horses makes sense. It is necessary to look at the keeping conditions at the sanctuary in advance in order to be able to decide whether the operators are acting seriously and whether the horse pensioner will be in good hands here.
Greece farms for horses usually do not only care for paying pensioners, but also buy horses from poor husbandry or horses for slaughter in order to enable these horses and ponies to live a life appropriate to their species. This is also expensive and so the farms rely on donations. For many sanctuaries, rehoming horses is a priority, because once one of the animal welfare horses has been successfully rehomed, this gives the sanctuary operators the chance to take in and save even more horses and ponies.
Because that is the passion that sanctuary operators usually live for. For those horses that can no longer be taken in, sanctuaries often try to at least help with the placement of horses by making their internet presence available. In this way, one or two of the Sanctuary horses are given the chance to spend more beautiful years of their lives with a new person.
You could imagine being this new person and taking in one of these sanctuary horses or giving one of the slaughter horses a second life? Small problem, the Internet offers you the opportunity to inquire about reputable sanctuaries and animal shelters. The horse hatch also rehomes horses that, for various reasons, could no longer stay with their former owners. Many of the Gnadenhof horses are grateful four-legged friends who can enrich your life.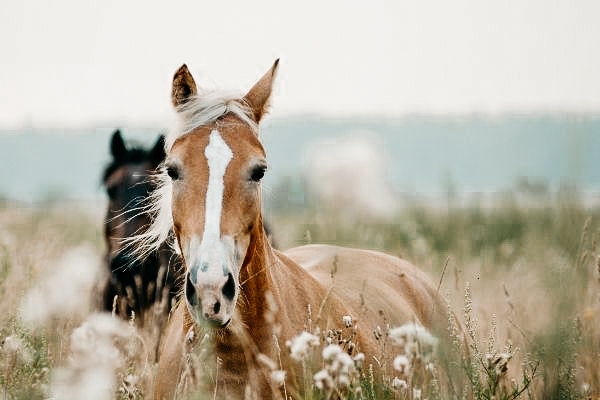 Pferdekrankheiten
Help, my horse has a problem! In the autumn and winter months, horse owners can often discover manifestations of the horse disease "mud" in their horse's fetlock. Mauke is an inflame...
Continue reading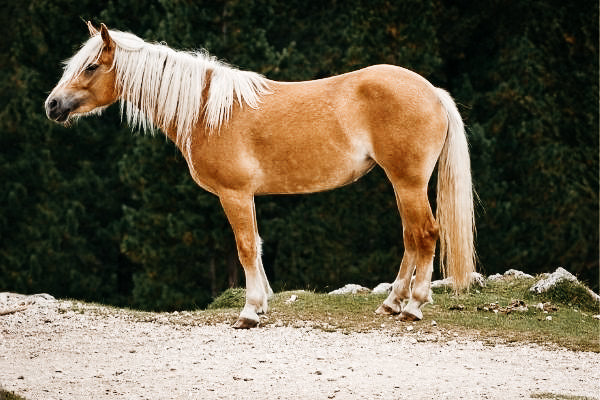 Pferderassen
Haflinger horses are one of the most popular horse breeds with a fantastic mane, extremely comfortable to sit on and very sure-footed. Whether in front of the carriage, at dressage and jumping...
Continue reading