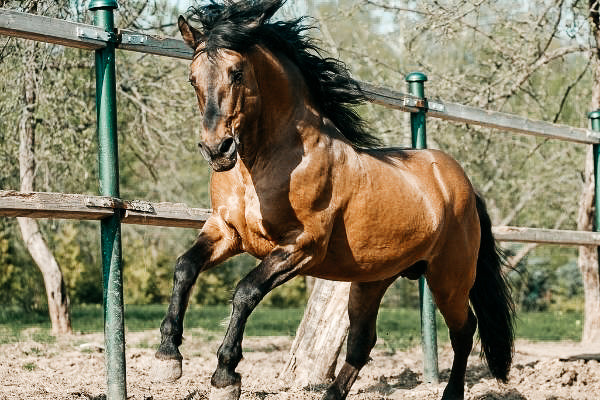 Spanish horses – southern, stylish elegance on the way
Warm climate, high level of hospitality and traditional flamenco speak for a country that is as warm-hearted as it is passionate. Spain is not only a popular holiday destination, Spanish horse breeds also make our hearts beat faster.
In recent years, a large wave of immigration of noble Andalusians has spilled over into our latitudes. With the baroque style of riding and the teachings of old riding masters, more and more Spanish horses are finding their way to our home stables. Because one thing cannot be denied: these breeds are capable dressage horses in a class of their own!
"Andalusian" is just a generic term
Many people talk about the Andalusian. This title is fundamentally not wrong. However, it must be pointed out that only horses that are recognized by the Spanish breeding association and have papers for the breed "P.RE" may belong. This abbreviation stands for Pura Raza Española (Pure Spanish Breed). Horses of this type are those whose father and mother are registered in the studbook. This is a closed studbook. Representatives of other breeds, animals of undetermined origin or without a P.RE-certificates are not included. So: keep your eyes open when buying a horse!
Spanish blood was valued not only as noble riding horses. PRE horses were also involved in the origins of some of our warmblood breeds. Lipizzaners, Gelderlanders, Friesians and heavy cold-blooded breeds (e.g. b Boulonnais) still bear characteristics of their southern ancestors.
Iberian horses themselves descend from tough Sorraia wild horses and Berbers from the Islamic region.
The lives of the PRE horses are extremely interesting. Originally, Spanish horses represented upper class dressage horses. Spanish cavalry was highly regarded in all royal houses during the Baroque period. The Iberians represent the sensual pleasures and beauty of this stylistic period. Over time, interest dissipated again due to the influence of the English Thoroughbred. At the same time, baroque riding was eclipsed again due to military "expediency" riding.
Fortunately, baroque horsemanship is now gaining more recognition again. Today you and your horse friend have the opportunity to be trained by well-known trainers in academic riding. And this is exactly where Spanish horses come into play again. The historical reorientation tends again towards Spanish horse breeds.
Baroque horses - a growing trend
Spanish riding - for the viewer the epitome of dressage masterpiece. Made by horses that no painter can draw more beautifully. Andalusians in particular are an indispensable baroque horse.
Special features characterize the riding horse characteristics of the distinctive PRE horse. In addition to the compact, square format (height of 1.50 - 1.60 m) and the good muscles, its natural posture results in a high willingness to gather. Not to mention her impressive appearance with flowing curtains.
In addition to Lusitanos, Kladrubers and Frisians, these heavyweight athletes are capable of fantastic lessons with the best training. Surely you know canter pirouettes, piaffe, passage and the spectacular levade? This high school (Alta Escuela) and the Spanish work riding style (Doma Vaquera) show how incredibly talented Spanish horses are. In addition, thanks to their ability to learn and perform, they shine equally in other areas of equestrianism.
Emotional training is the be-all and end-all
The PRE horses are often referred to as late developers. That can only be an advantage! Giving the horse time to develop is the top priority of serious, good horse trainers. The "Spanish rider" gives his horse the time it needs. Quality must mature! - A saying that we should keep in mind again and again!
If the horse's level of development allows it, many fans of the Iberian riding style work with double lunges and long reins. This intensive preparatory work gives the animal optimal gymnastics, gives it a secure sense of balance and prepares it profitably for the equestrian assistance from the saddle.
Spanish horses - the conclusion
Beautiful, absolutely ambitious and equipped with a very people-oriented interior makes the P.RThere is a lot of competition for our warm-blooded animals. However, we should see this as a positive. We have the opportunity to expand our horizons, learn new (old!) horsemanship and own the horse of our dreams. Let's be honest: wouldn't you like to have a fiery Spaniard in your paddock?
Animalons brush recommendation for Spanish horses:
The Care Flex curry comb ergonomically adapts to the muscular contours of Spanish horses and removes dust and dirt from the horse's fur.
With the Care Flex shine brush made of goat hair you can achieve the perfect finish by brushing out the last layer of dust and creating a beautiful shine on the fur.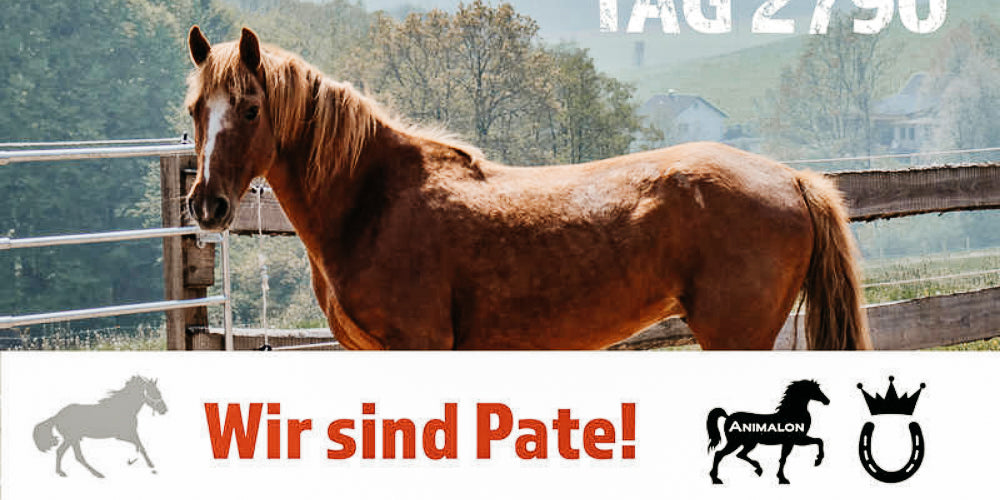 Reitsport-Themen
Animalon becomes a sponsor for the coaching team "Marina and the Ponies" at the Mustang Makeover 2019! The Mustang Makeover aims to train 22 almost raw Mustangs from the USA by 22 tr...
Continue reading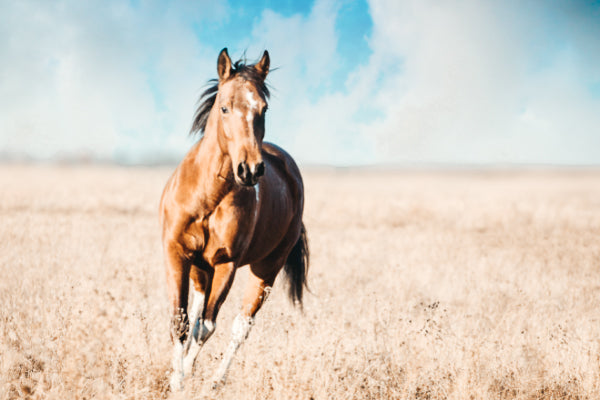 Pferdekrankheiten
As we age, our joints often become less mobile, our muscles become weaker and our gait becomes stiffer. Four-legged friends also usually have to deal with progressive immobility as they age. A...
Continue reading