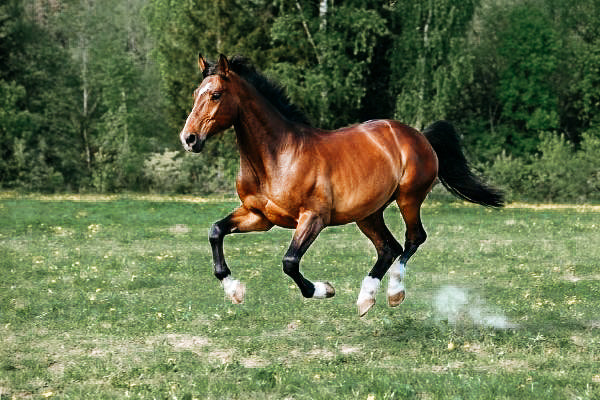 German riding pony – little athletes at a high level
This pony promises great things. It embodies the elegance and aesthetics of a warmblood as well as the balanced characteristics and robustness of a pony. It is precisely these important points that make the DRP (short form) so valuable for equestrian sports.
There are many pony breeds, but this breed clearly stands out as a unique and ambitious all-rounder among all horse breeds. In fact, not without reason. Many riding schools benefit from the little athlete. His size, remarkable coolness and inexhaustible willingness to work are just three of the many advantages that make a German riding pony so interesting.
Curious? Get smart and find out more about the promising little ones here!
German riding pony - the origin
It owes its existence to many crosses into our local ponies from English pony breeds (e.g. Welsh ponies), Arabians and other smaller thoroughbreds.
Today, German riding ponies are largely only bred among themselves. But quite a few still have Thoroughbreds or Welsh ancestors in their family tree.
Breeding start and breeding goal
The whole thing started rolling in 1965. The demand for small, sporty horses for children and young people was great. The aim was to draw a horse that would give the youngsters an optimal introduction to equestrian and tournament sports. Ultimately, that's exactly what made our German riding pony so popular. The beginnings of German breeding were in Westphalia, the Weser-Ems area and a little later in the Rhineland.
The breeding goal was to use it as a children's pony. On the one hand, the size of the horse (pony size according to the entry from 1.38 cm to 1.48 cm) was decisive. The little young athletes should ultimately be able to handle the animal well.
In addition, a German riding pony should come close to the warmblood standard. It had to have physically grown harmoniously and have clear, expressive gaits with exceptional lightness of foot.
However, the pony traits should not be lost and attention was also paid to the positive character traits. Basically, the desired goal has been more than exceeded. One of the most exclusive ponies in our country was used. A beautiful, reliable partner and sports athlete for children, teenagers and smaller adults. Cheers to riding pony breeding!
Physical structure and external appearance
This pony is beyond chic. His body shapes are consistently harmonious and, in terms of size, absolutely harmonious.
A noble head with expressive eyes, small ears and large nostrils is placed on a beautifully curved neck with sufficient gaps. A sloping shoulder, prominent withers, sufficient chest depth and a well-muscled back form a beautiful overall picture alongside the equally muscular croup. Front and hind limbs are correctly built/angulated and strong, medium sized hooves form a solid base.
The long hair is different than other pony breeds. Here the warmblood/thoroughbred comes through again. The mane and tail are actually rather elegantly silky, like those of a large horse. And when it comes to color drawing, the world is open to DRP. However, the majority are black horses, brown horses, foxes and gray horses. Badges such as four white bound feet and/or a blaze are welcome.
This little horse is a radiant man. Not just externally. His character traits also demonstrate strength. The pretty little ones score with a balanced, calm temperament. Their enthusiasm is almost limitless and thanks to their reliability and sociability they are ideal for more sophisticated equestrian sports. They are extremely hardworking.
In any case, a partner who wants to do everything right and please you. These are exactly the aspects that make this pony an excellent children's pony. This sweet hottie combines the best traits of several horse breeds that shaped his family tree.
You've probably already figured it out, right? That's right, these guys are interesting for all areas of equestrian sport.
Equipped with immense fighting spirit, they are the ideal tournament companions. Whether dressage, jumping, eventing, driving etc. - All areas can be conquered with a German riding pony. Children and young people benefit from them. Getting started in equestrian sports couldn't be easier with these ambitious small-sized horses.
Of course you don't have to be a competition rider to qualify for these ponies. You will also enjoy cross-country rides, composure tests, trails and the rest of the leisure area with you. There are hardly any limits to what you can do with these presentable all-rounders. And: they are super intelligent. The best conditions for circus music, for example.
The following applies here: Pay attention to feeding! Like all small horse breeds, the German Riding Pony is a good feed converter. The amount of food should therefore always be adapted to the performance of the horse. In addition, grazing for too long or Too much grass can definitely harm the little ones (laminitis, EMS.)
Of course, like all horses, German riding ponies love being with other horses. Open stable keeping is therefore ideal. Thanks to the breeding of riding ponies, they were born with a lot of robustness. You can get a wonderfully thick, protective winter coat. Just a cuddly children's pony. What more could you want?
A German riding pony is the family pony par excellence. Mom rides dressage - no problem. One child goes to the lead rein class or the equestrian competition - no problem. The other child just wants to cuddle and love - no problem. Dad is interested in driving - no problem.
This pony has a lot of added value to offer and impresses with its skills and sweet nature. Anyone who wants a stable and uncomplicated family member will surely rave about a German riding pony.
Animalons brush recommendation for the German Riding Pony:
Our ergonomic Care Flex horsehair brush brush maintains the pony's fine fur particularly softly and at the same time gives the horse's fur a beautiful silky shine.
For probably the softest facial care, we recommend the face brush made of goat hair, which can be easily adapted to the pony's facial contours.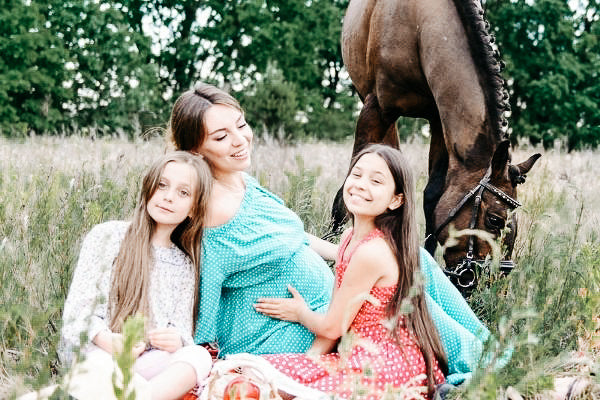 In most cases, riding is not just a hobby that you give up when your life circumstances change. For many horse people, the horse is a passion, an attitude to life, an attitude to life. But wom...
Continue reading